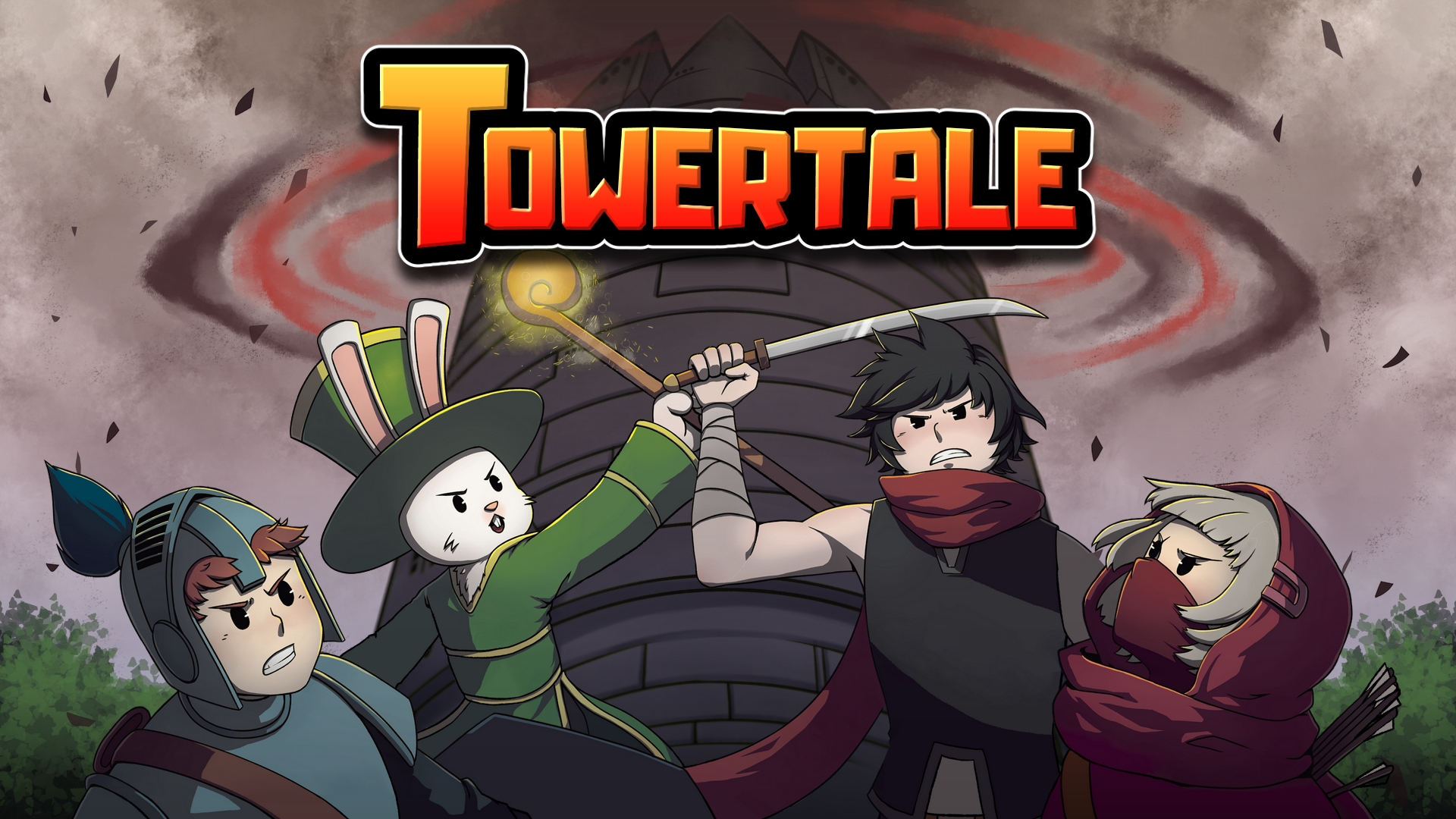 Towertale
Towertale final build complete! Full game releases on July 30!
---
Sorry for the delay!
Hello all! It's been a while. First of all, we would like to say sorry for not being able to meet our July 9, planned release date. Some personal life things have happened during the last two weeks of June. Like Soulty had to move out of her parents house and we had to move our stuff around. That ate up our precious development time. We were confident before on hitting the deadline but I guess there's nothing you can do when these things happen. We are very sorry and we promise that we will learn from this experience.

The game is complete!

On a good note, we are happy to announce that the final build for Towertale is finally complete! It's been a long two years but we are very excited to let people play the full game. Based on the feedback from the demo and people from the internal team testing the game, we are expecting the full game to be 6-20 hours long depending on how fast you read all the dialogue and how swiftly you beat the bosses.

So when is the game going to be released?

Since we just finished the full game, we may need a bit of time to do some quality assurance to clean up the remaining known bugs. We are a small team of 5 but everyone is helping out on internally testing the game. Also shouting out to the people from our discord server and team Akio for pointing out some game breaking bugs that was missed by the internal team. Anyway, if you haven't already, please join our discord server, I will put the link below.

Our final release date is going to be on the 30th of july!

Hopefully this will give us the necessary time to do some last minute polish and bug fixing so we can have a smooth release.

We will also use this time to send out review copies of the game out to influencers and gaming websites so the game will have a bit of traffic on release!

If you are a streamer/youtuber/gaming site and want to cover our game, we are now accepting press key requests from Keymailer:

https://www.keymailer.co/g/games/72904

We will send the keys by june 15 or 16.

Towertale Soundtrack DLC Release!

Alongside the full release of the game, we will also release the Towertale Original Soundtrack as DLC.




The composers, Gina and Mordi did a spectacular job with the soundtrack. With them the game was brought to life. The proceeds from the Soundtrack DLC will go to them so if you'd like to support them, please buy it!

You can listen to the main theme of Towertale here:
https://soundcloud.com/mordi-1/towertale

You can also check Mordi and Gina's soundcloud channels. They have already released some of the tracks there:

https://soundcloud.com/mordi-1
https://soundcloud.com/ginaloughlin

Overall the total time for the music in game is over 50 minutes!

Last notes and pricing for the game

We've decided that the final price for the game will be 7.99 USD. This is our first game so we want to make the price to be more affordable to gamers as much as possible. The soundtrack DLC will be priced at 4.99 USD and buying the Soundtrack + Game bundle will only be 10 USD!

Lastly, we would like to thank everyone who tried out our demo! We have gathered a lot of feedback and we've started to grow our community on discord because of that. Special thanks to those who created let's play videos of the demo even though we haven't reached out to people yet. Lots of thanks to everyone who was interested in the game! We hope you will like the full release!

If you wanna get updated with the game please join us on discord:

https://discord.gg/sqTmHvk

Thank you! Have a nice day!